Heirloom tomatoes are here, in a big way.
Usually, the heirloom tomatoes slowly begin to ripen, a few pounds here and there for about a month until the harvest begins to roll in strong. That was not the case this year. Last week, we harvested the first tomato, and then…. we harvested hundreds of pounds. Were you one of the lucky few who snagged one of these beauties at the farmers market last week? They might be the best we have ever grown.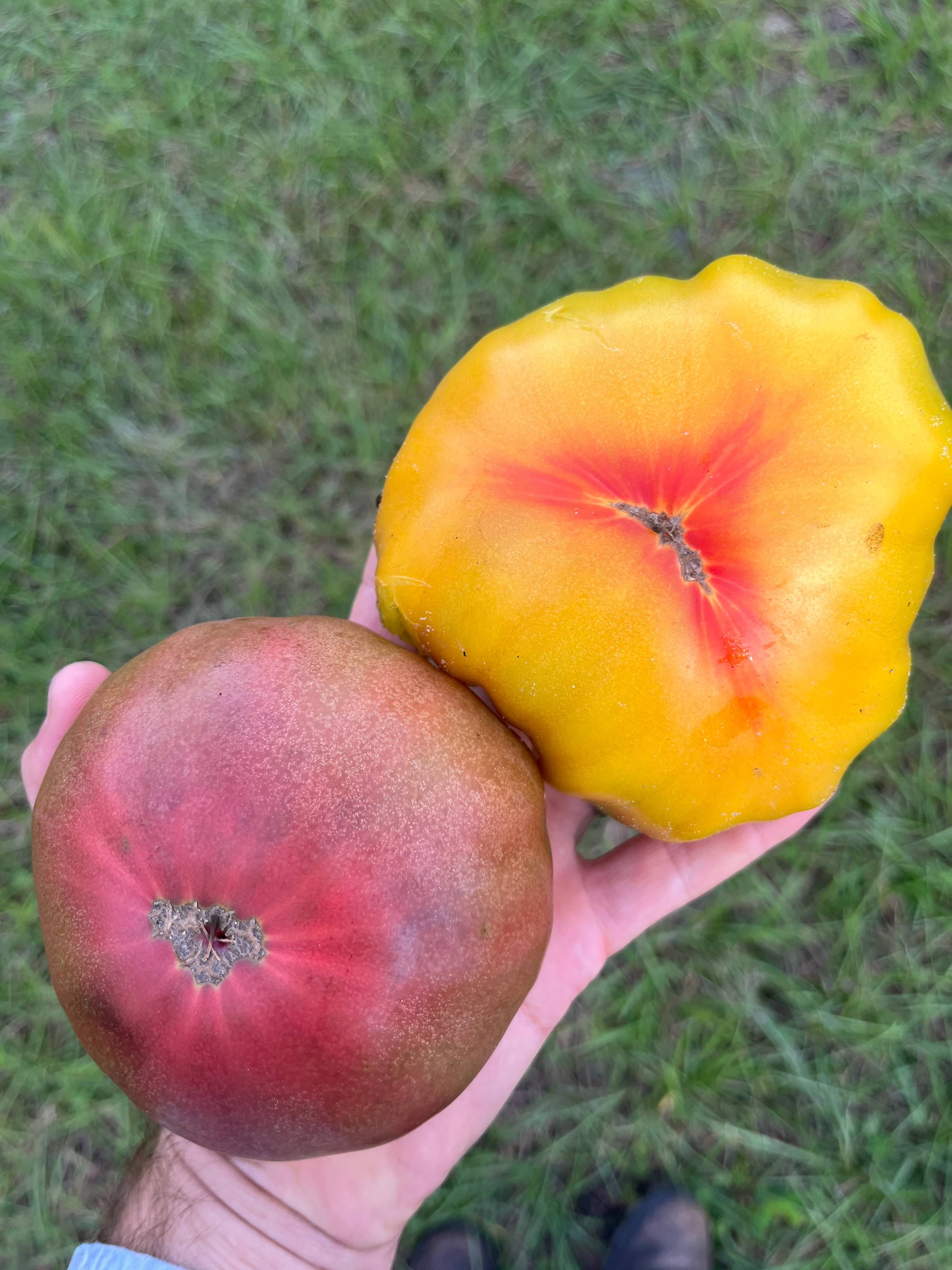 New to the harvest schedule is also our romanesco cauliflower. We brought the first of the romanesco to market this past weekend. Now, we will continue to have it every week through at least March. Right now the early harvests are small but they will continue to grow.
We are feeling the holiday spirit and have been stocking up on special things for our family from the farmers market. There are so many one-of-a-kind foods, plants, and artisanal goods available at Saturday Morning Market.
Here are some local food-related gifts you can find at the market.