This meal only uses one pan, and only two fresh ingredients from the farmers market. Super easy staple food that is delicious, cost-effective, and healthful! Make enough for leftovers and you can enjoy it twice in one week.
Prep Time: 5 | Cook Time: 30 | Serves: 4-5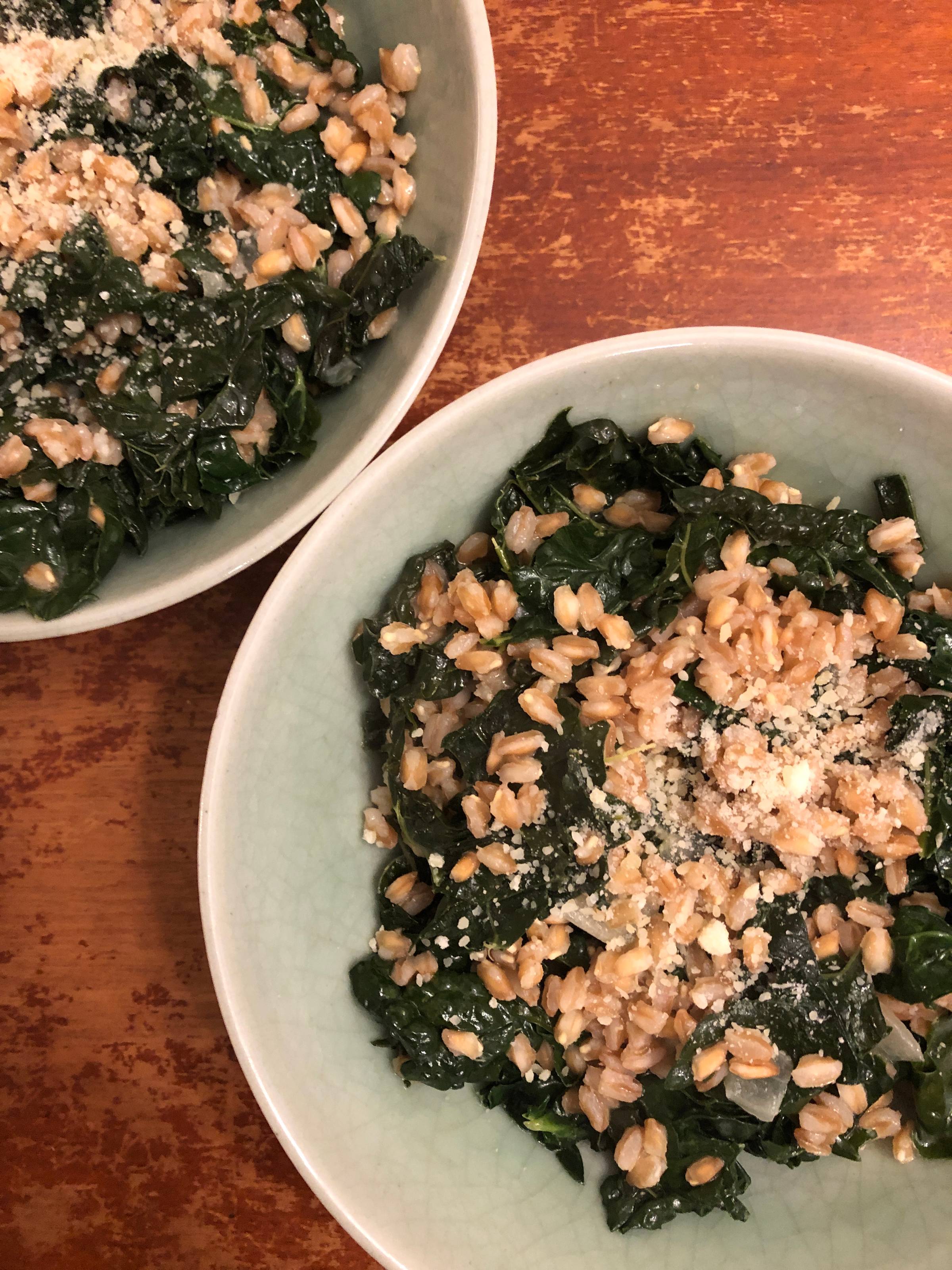 Ellen picked up this recipe in New York at a farmers market. We make this about once a week, no joke. It takes about twenty minutes and always makes us feel good.
Ingredients:
1 TBS butter
1 yellow onion or spring onion bunch
2 cups broth (bone, chicken or vegetable)
2 cups of farro
1 bunch of lacinato kale
Parmesan cheese or nutritional yeast to top
Instructions:
1. Heat up about 2 cups of chicken or vegetable broth and keep simmering on the back burner. We make our own homemade bone broth from our veggies and Trail Bale's chicken feet and freeze a big batch to defrost a bit weekly.
2. 
Add a tbs of butter to a frying pan and turn to medium heat.
3. Chop a whole yellow onion (or a whole bunch of our spring onions) and add to melted butter with some salt and pepper. Saute about five minutes until translucent.
4. Meanwhile, rinse two cups of farro. Add to onions and stir. Let the farro toast for a minute. Then add a ladle of broth and stir.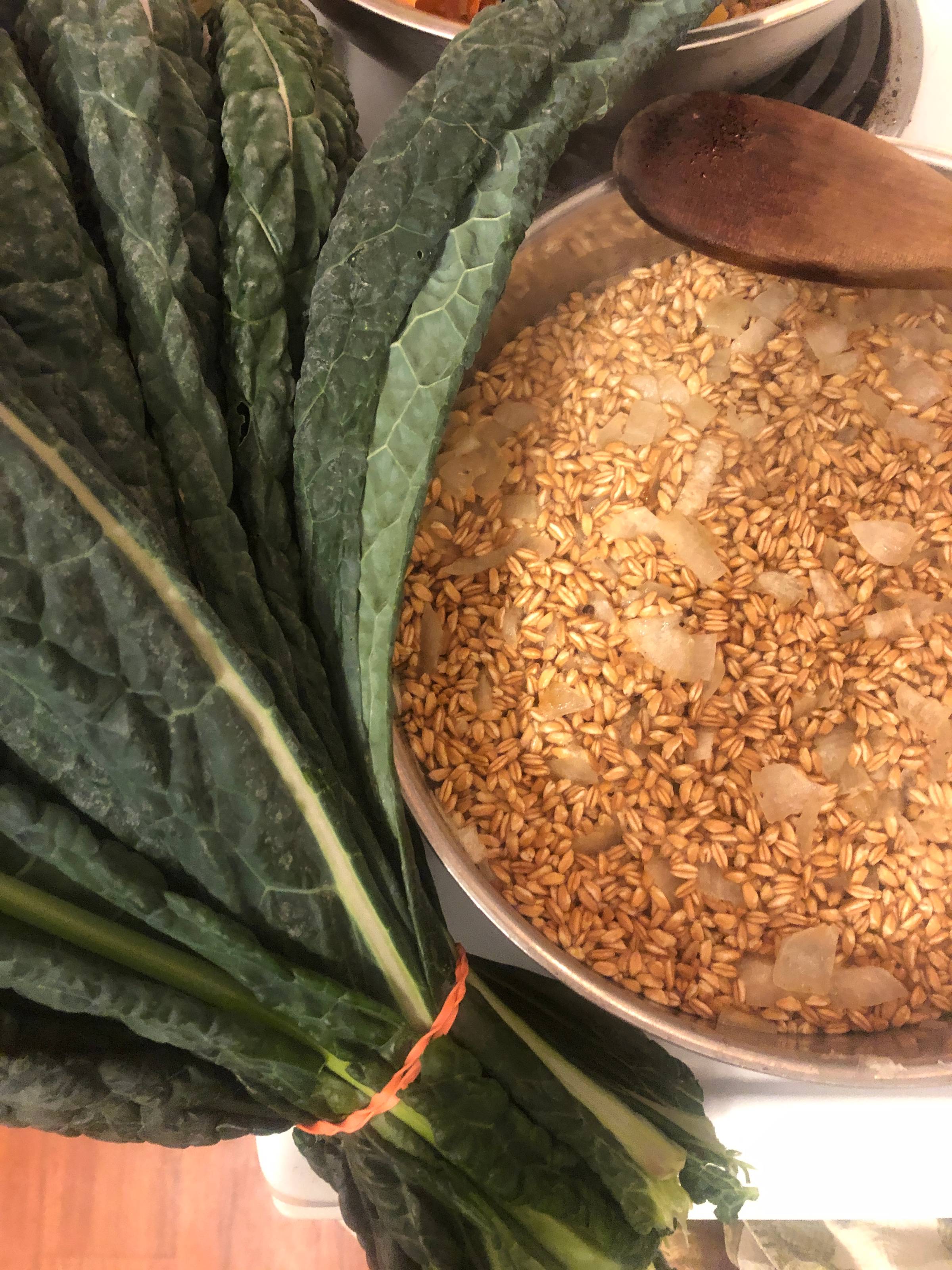 5. Wait until the farro has absorbed all liquid, stir and add more broth (like when making risotto). Do this for about 15 minutes until the farro is al dente (if you start to run out of broth, just add some water to the remaining broth).
6. Meanwhile, strip stems from a whole bunch of lacinato kale, and chop the leaves into pieces. TIP: You don't have to remove the stems if you don't mind eating them cooked.  Here's a video of Ellen showing the fastest way to strip kale stems  incase you don't know how (plus our toddler singing in the background)! We strip the leaves into our  salad spinner , and rip them into bite-sized pieces as we go, then we rinse them and spin them. This step isn't necessary if you've already washed your greens, or if they're clean enough for your liking.
7. Once farro is al dente, add kale, stir to wilt a bit, cover and turn heat to low. Once the kale has wilted, don't wait – take it off the heat to avoid over-cooking the greens.
That's it! We serve with parmesan cheese on top, or you can also use nutritional yeast.
Substitutions: you can really use any type of kale, or other greens in this recipe. We have found our favorite to be lacinato kale.
This post contains affiliate links – we earn from qualifying purchases made through the links.