We made it through another cold spell this past weekend with temps dipping into the upper 20's again. This comes just three weeks after the deep freezes we experienced over Christmas weekend ( read about that here if you missed it ). We're happy to report again this time that the crops made it through the weather fine, both in the field and in the greenhouses.
Here is what the fields look like all covered up: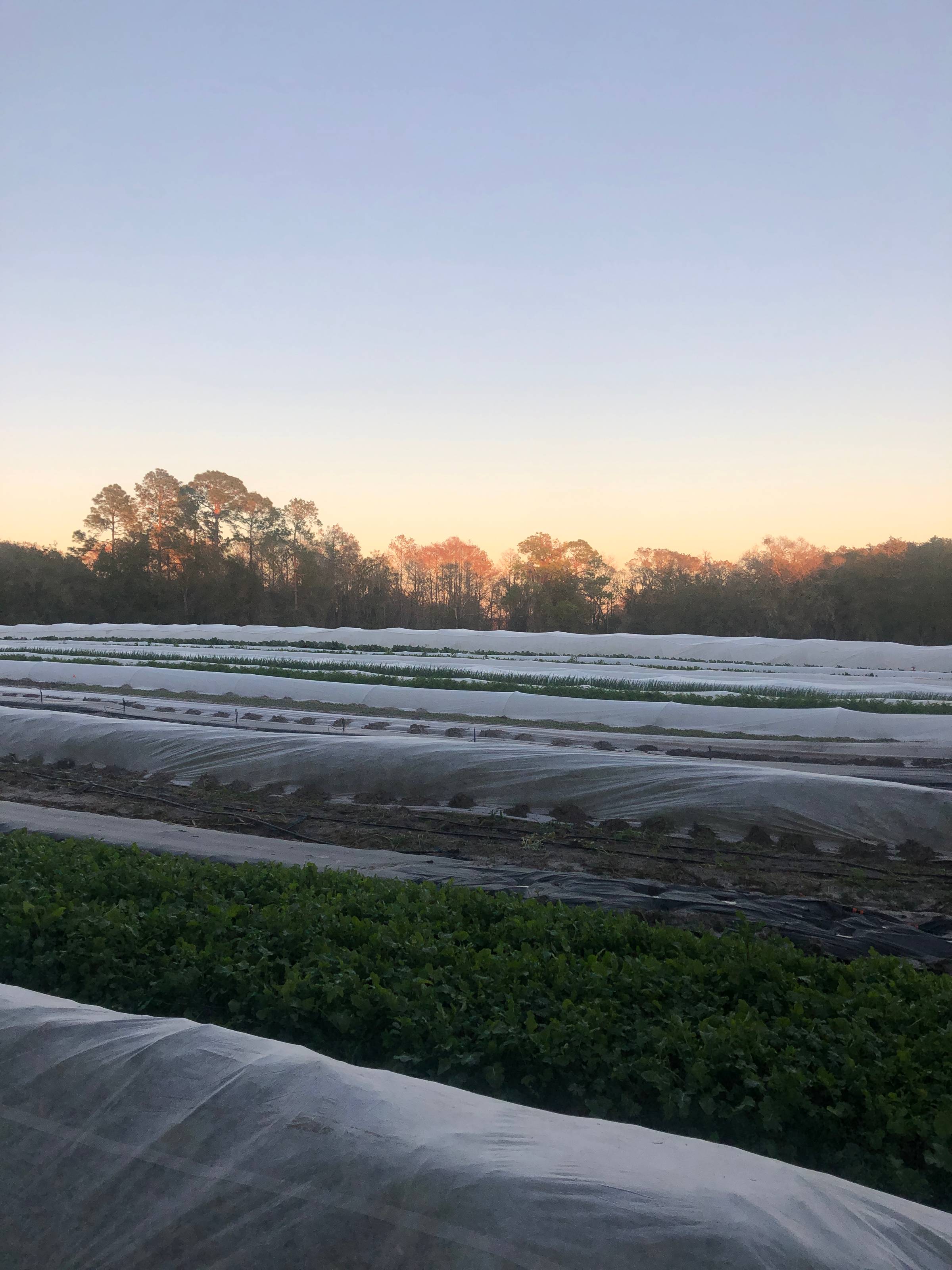 Wintertime is a great time to eat hearty crops like greens and roots (kale, carrots, turnips, cabbage, for example) because the flavor is actually improved by these cold temperatures.
In fact, the carrots we are harvesting are the sweetest carrots we've harvested all year. We will be bringing extra carrots to the market over the next several weeks so everyone can enjoy this winter sweetness.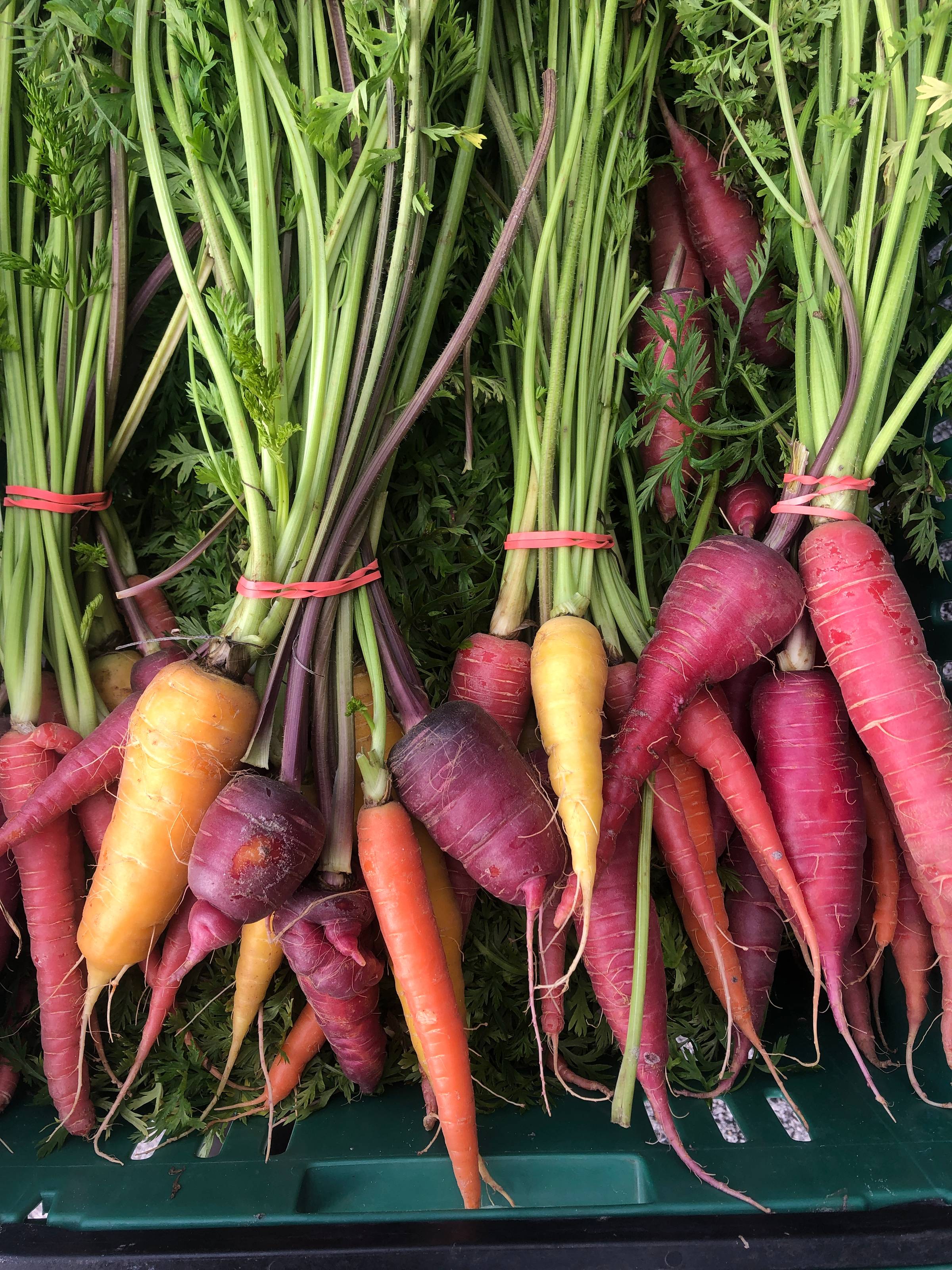 In case you missed it, we just wanted to let you know about our 4-week Simple Recipe Series . We could have also called it "eat like a farmer series." As farmers, we have prioritized meals in our own kitchen that focus heavily on seasonal veggies, but also are quick and easy to make, and loved by the whole family. We are sharing these recipes, one per week for a month, hoping they will inspire some new staple recipes for your kitchen. Join the series here and start receiving recipes this week . The recipes also place an emphasis on a lot of the crops that are abundant right now. So you might enjoy the fresh ideas.
Above: Ranunculus flowers, cabbage and romanesco cauliflower are abundant now.
Have a great rest of your week, and we hope to see you at the market this weekend.
Take care,
Ellen and Cole